The annual Hoskins family vacation was in St. Augustine, Florida, this year. We missed last year's since Jill was due at the same time as teh trip. This time everyone made it, but two of the ladies were pregnant, with Anne announcing hers on the first night there.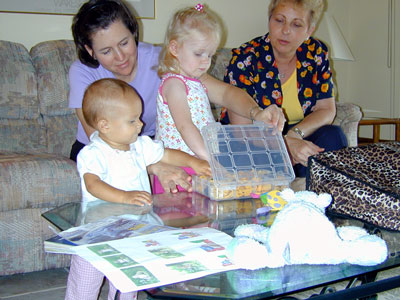 Grandma made snack packs for her two little girls
On the first day there, the guys chartered a fishing boat for some salt water fishing. On the way out the channel, Rob and Chris climbed to the top deck to get a good view. They did not make it back down before we hit the surf and the boat crew didn't know they were up there. They spent about an hour of brutal physical punishment hanging onto the rail with both hands. They could barely unclench their hands when we finally stopped. We don't have any pictures of the fishing, but Jeff won the prize with a huge Wahoo.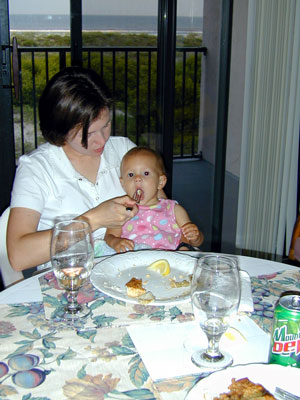 Ella's first seafood (fried Wahoo!)
Ella got an ice cream cake for her first birthday party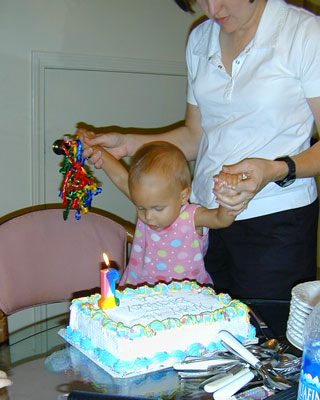 Jill getting ready to strap Ella in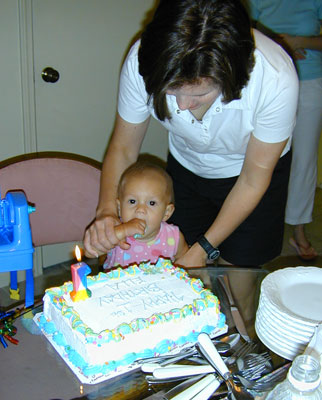 Whoops, didn't have control of Ella's hands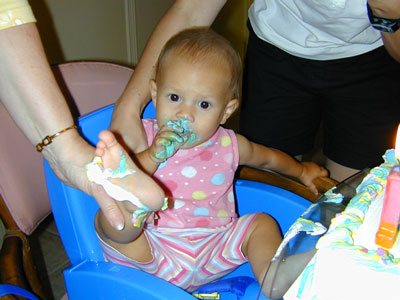 Or her feet!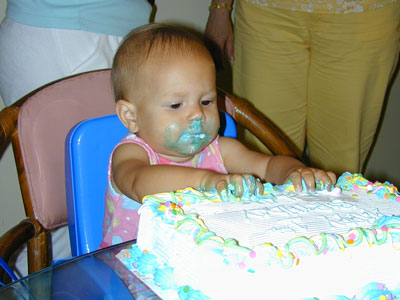 Now she really digs in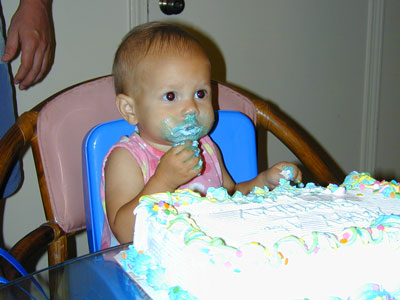 Shoveling it in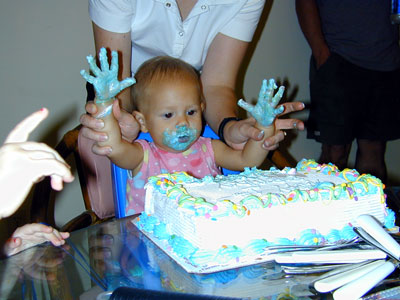 Ella joins the Blue Man Group
The next day we finally get to the beach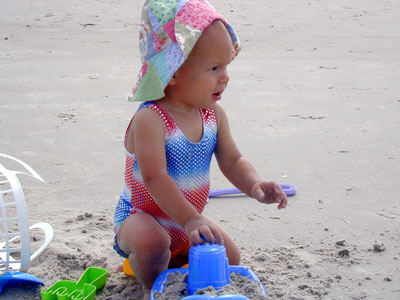 Ella playing in the sand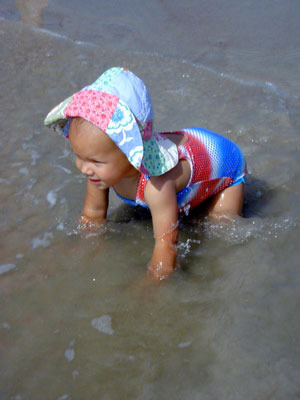 She enjoyed the surf until a big wave knocked her over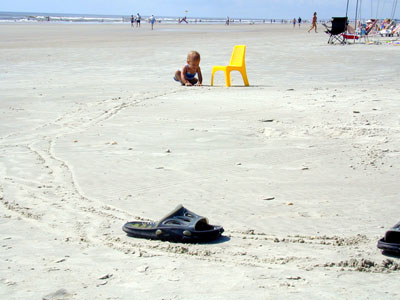 She loved pushing the yellow chair around – see the tracks?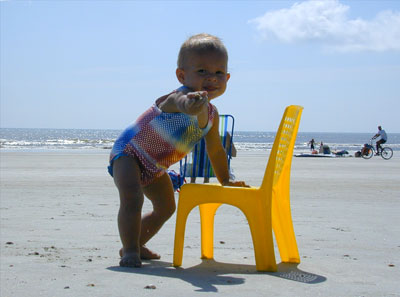 Want some sand?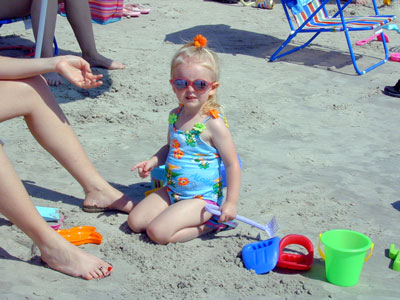 Anna playing in the sand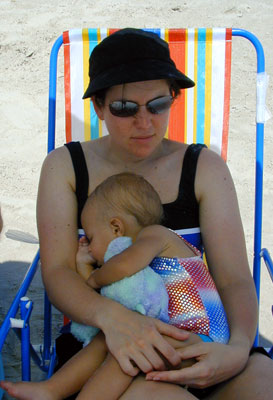 Crashed out at the beach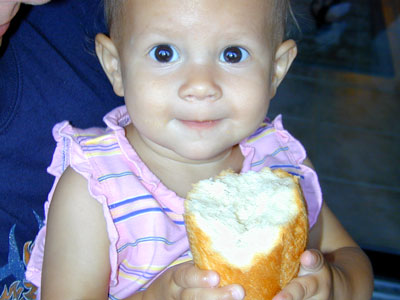 Ella's favorite meal of the week : French bread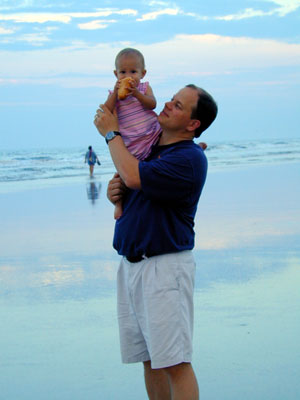 Still got the bread during a walk on the beach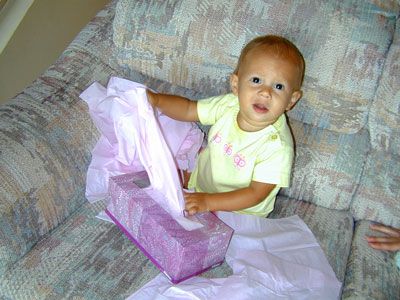 Isn't this how it's supposed to work?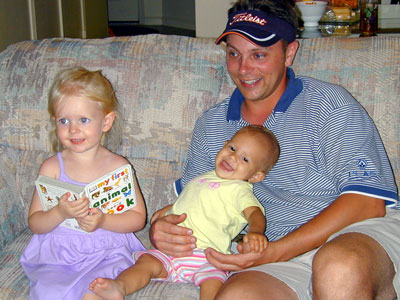 Chris taking care of the girls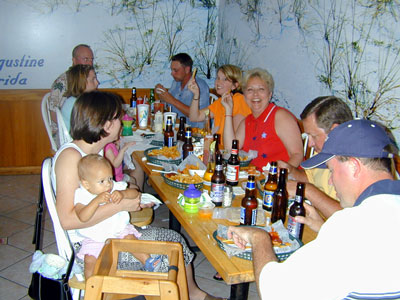 Ella's first french fry, Grandma's 1 millionth!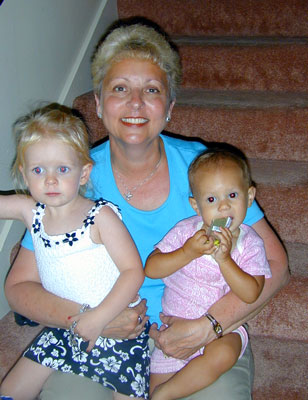 Grandma with her girls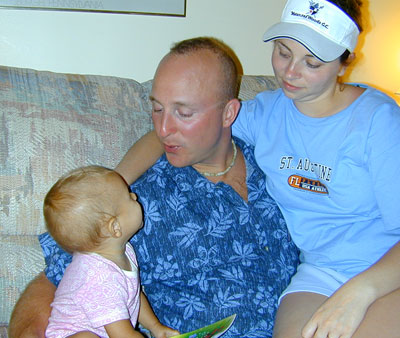 Rob and Anne practicing parenthood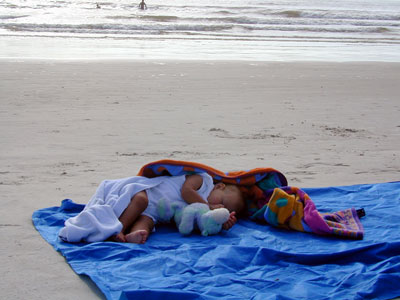 Wiped out again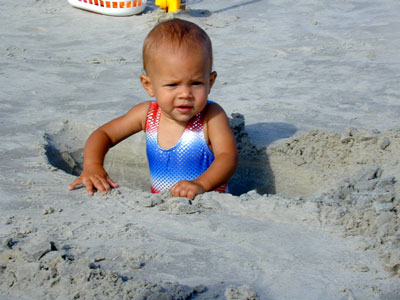 Ella helps dig a hole in the sand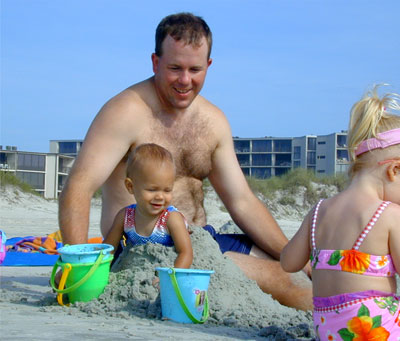 Jeff buries Ella in the sand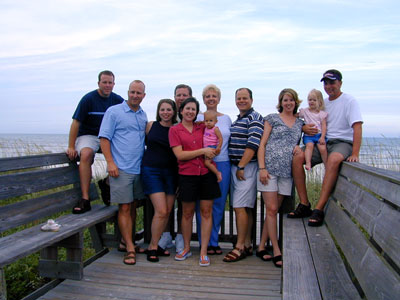 The whole crew on the boardwalk in front of the beach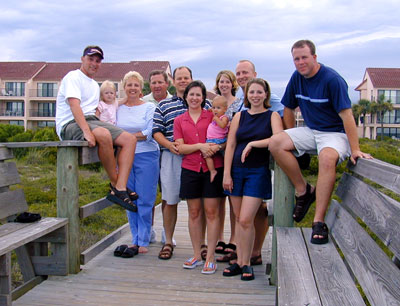 On the boardwalk with the condo behind