The rest of the week was mostly beach time, with some trips into town to do a few things. One night, I bet everyone they couldn't eat 6 saltine crakcers in a minute. I don't think anyone made it past 4.
One of our trips into town was for a dolpin cruise. A very hot, sunny cruise, with one hard to entertain boy. We enjoyed it anyways. It was impressive to see very young (week old) dolhpins in the bay with their moms.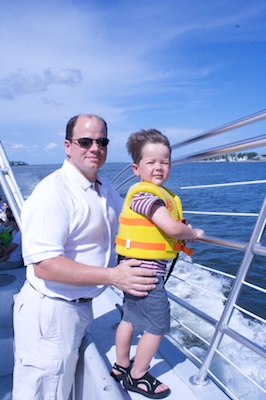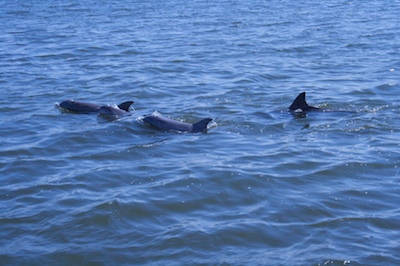 One pod of dolphins
Another day, we went into Gulf Shores to a go-cart, mini golf and more entertainment complex. The kids had a great time.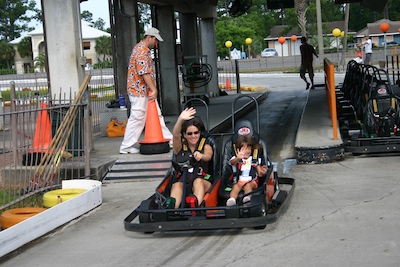 Jill and Ella starting off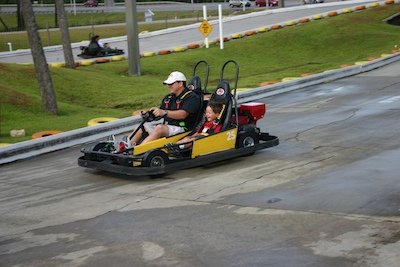 Keith and Evan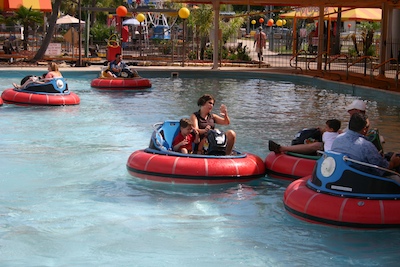 They also had bumper boats. Jill and Evan barely even got wet this time around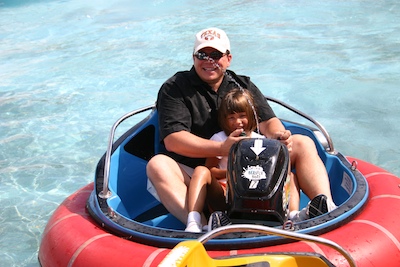 Our sprayer barely worked. Lucky for Jill and Evan
Next a game of mini golf in the hot sun.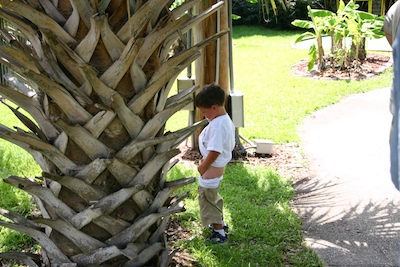 Matt takes a short break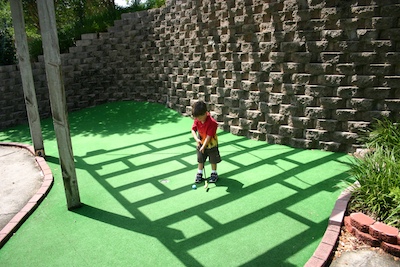 Evan plays ambidextrous
We rode the next gocart track a bunch of times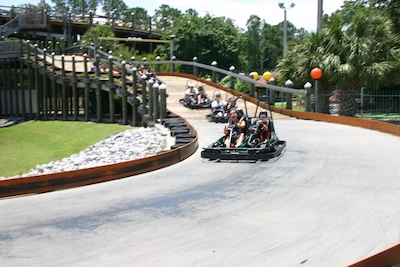 Jill and Evan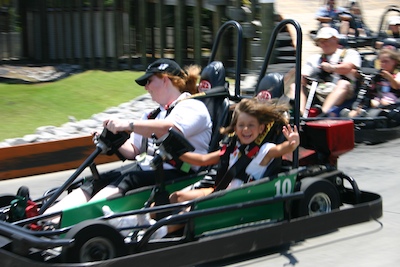 Kim and Ella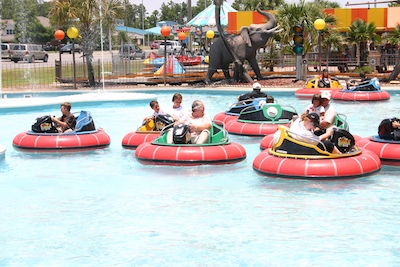 This time on the boats, we all got soaked
Afterwards, we headed to Lulu's. The food was ok, but several meals were cold.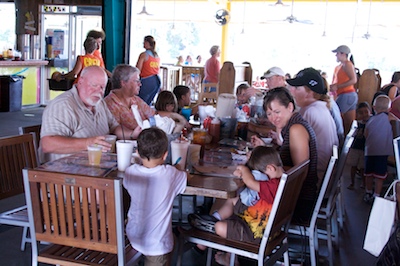 Evan crashes before the food comes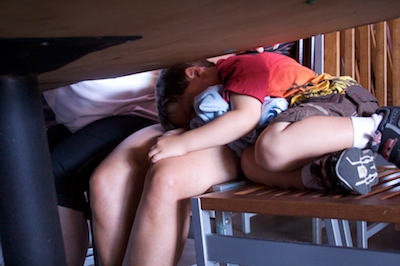 Totally out
We did spend one day at Waterville, USA, but we have no pictures of it. The girls were pretty nuts and wanted to go on every single ride / slide (and they did). They even went on the surf wave machine on boggie boards. Pretty impressive!
One night, we gathered loose wood on the beach and built a fire (classic boy scout log cabin design) for a hot dog and smores roast. We barely got hot dogs done when the storms rolled in. There was a mad scramble to get marshmallows raosted before we ran for cover.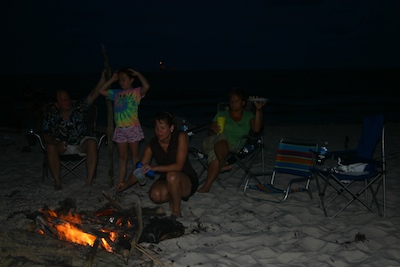 Beach roast
On Friday, we all hit the beach in the morning. Evan finally understood the attraction of the surf and playing in the waves. On his last day, of course.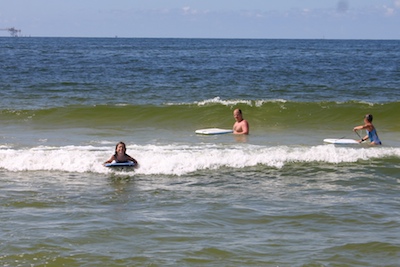 Ella loved riding the waves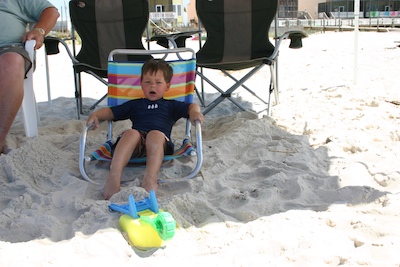 Taking a break from playing hard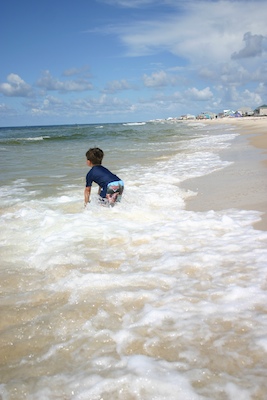 Getting feet wet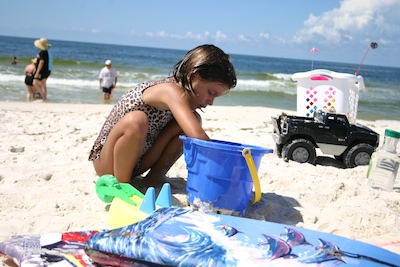 Playing with the creatures we caught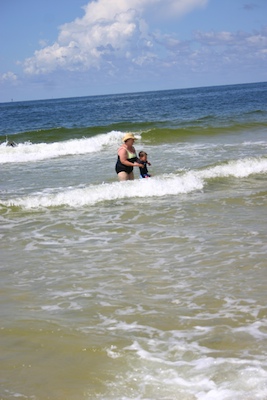 Playing in the surf with Meme
After playing on the beach, the four of us packed up and started home. We took the ferry from Gulf Shores across Mobile Bay. It was a fun and easy start to the drive home.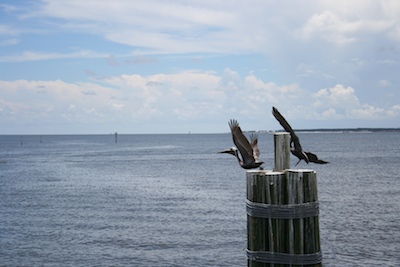 Looking across Mobile Bay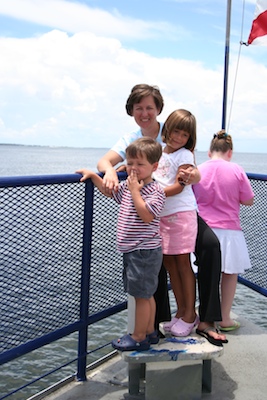 Riding the ferry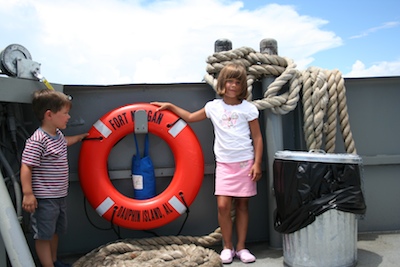 Posing at the helm
We had a great trip to the beach and it was an easy drive from Houston. The kids had a blast at the beach and the parents even got to relax every once in a while.